7 Things I Learned at Digital Summit Phoenix
I love conferences. From the custom name tags to the swag you'll throw away in a month, it's one of the best networking opportunities we as marketers can experience. 
Digital Summit Phoenix brought an array of smart, digitally savvy minds together for two days of sessions, beginning with a keynote from former GoDaddy CEO, Blake Irving, and filled with stats about the industry, consumer, and future of marketing. A few of my favorites?
Women make up 58% of Small Business Owners. You might not expect to hear that from the CEO of the company that brought us this, but it's true, and kicked off an amazing presentation on the shift in GoDaddy's internal and external views on women.
2/3 visitors to your Instagram page are not following you. Digital marketer and graphic designer Quinn Tempest opened my eyes to the importance of a cohesive profile. Each post should have a purpose, and ladder up to a larger strategic plan. I'll be taking this knowledge (and corresponding tool recommendations!) to my own brand, Short Dog Social.
Video content drives 1200% more engagements on social media than text and images combined. Realistically, this has to do with 3 second view rates, but the importance is not wasted. University of Denver's Nik Scott presented a captivating view on maximizing video content, starting with the why. Why do we need video content? Why do we need to expand our brand? Continuing to ask "Why" to your colleagues, partners and clients will lead to finding the true goal of video - the part you want your audience to remember long after they close the page.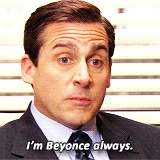 Take it from Michael Barber, and be Beyoncé always. Why do people love Queen B so much? She brings herself closer to her fans - which is exactly what brands need to do with their consumers. You need to make the information they need easy to find. It's the era of easy - the harder you make it on your customer, the less likely you are to slay. 
Women control 70-80% of household spending, including technology and automotive. This is the first female-focused conference keynotes I've ever seen. Lisa Stone of Ellevest (you remember her - creator of BlogHer) really captured so much knowledge about women in a short period of time, that she's essentially convinced me I need to attend the GirlBoss conference to further empower myself as a woman, business-owner, and badass.
Not every network fits your brand. For the love of all things Hootsuite, stop moving your eggs into the shiny new basket. Tiffany Starnes said it best - Snapchat is great, if you're targeting 17-year-olds, but you'll never reach the audience who makes decisions on retirement homes. Know your audience, and tailor your channels to best reach them.
Get creative with your storytelling. Marc Babin of the Westin Grand Cayman is doing it right by testing new ways to reach customers in a real way. He's been able to drive direct revenue with creative, visual storytelling. Go look at the videos and tell me you don't want to visit. 
I'm excited to bring these learnings to Short Dog Social and my clients, and hope you can do the same. 
What conference has made the biggest impression on you and why?



Please reload